We would like to thank all the members who entered the qualification process at the end of 2020, which was finally completed at the beginning of June 2021.
Originally, the qualification process was to identify the team to represent Wales at the World and European Championships 2020; however, due to the pandemic, all the major championships were cancelled or postponed and therefore the emphasis changed to identify the teams for 2021.
The qualification process was organised and overseen by the coaching team to ensure consistency.
The process comprised two rounds of pointing and shooting exercises to establish the players' technical ability and was completed by an assessment in a game situation. The final results are tabulated below.

The top five players, highlighted green have qualified to represent Wales in the forthcoming European Triples Championships for Veterans and Men (yet to be confirmed by the CEP) at Albertville, France in September, two reserve players have been highlighted in amber.
The Executive would like to congratulate the following members for qualifying to represent Wales at the following championships: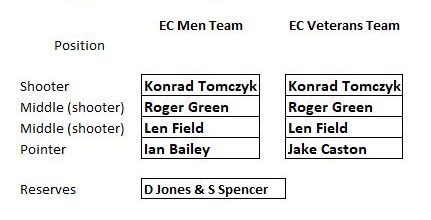 Tony Smith
President