The first two rounds of the Precision Shooting Championship took place at the Monkstone Petanque Club on Saturday, 23rd April.
Due to the small number of entries from both genders, this year's titles have not competed as Men and Women's competitions, but just a single title. 
The table below represents the ranking after the two rounds.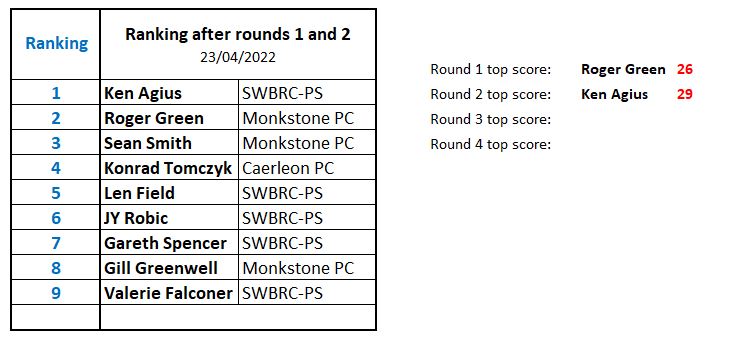 Rounds 3 and 4 of the Championship will take place on 2nd and 3rd July, with the quarter-, semi- and final taking place on 7th and 8th August.
We want to thank the Monkstone PC for hosting the events and the members who helped ensure the competition's smooth running.
WPA Executive.