Rainbows, Road-Closures & Floodlit Finale fail to Dampen Spirits 
Re-arranged after being postponed as a result of the recent Welsh Government Firebreak, this year's National Mixed Doubles finally got underway at Caerleon RFC PC.
Having offered to host the original event, we were delighted that Caerleon were able to also meet the revised date. Our thanks to the Rugby and Petanque Clubs Committees, and especially Richard Harris for making it happen.
The build-up to this event was, I think it's safe to say, less than ideal. With more teams entered than the Welsh Government limit of 30 people allowed, it meant we unfortunately had to decline the entries of a few teams. It's rare for us to run an oversubscribed event, and our sincerest apologies to these unlucky players. We were able to accommodate some more, when a few teams dropped out at the last minute, which left us with 12 teams fighting for the title.
There's a clear risk to holding competitions mid-November, and today we found out enough weather to prove this, with sunshine, light showers, proper Welsh rain, winds and hail making it a challenge.
Four rounds of timed games including a short lunch break, led to the top four teams heading for the semi-finals, where Maesteg PC's Julie & Ian Bailey defeated Wheatsheaf PC's Gail Brooksbank and Robert White, and club-locals Tansy Mayfield and Richard Harris defeating Monkstone PC's Jayne Dunn and Peredur John.
With the semis and final being untimed, the light was fading-fast as the finalists threw the first boule. Ironically, as the light faded, the clouds parted and the sky truned out be the clearest it had been all day!
Mayfield & Harris got off to a flying start with a 1 and 6 on the first 2 ends taking them into a strong lead – the 6, in particular, coming from some outstanding pointing.
Just at the point when many teams would crumble, former champions, the Baileys, dug deep and began their recovery, clawing their way back in 1s and 2s, till the edged ahead as the light went completely and we had to resort to using temporary floodlighting (thanks to Marie & Derek Jones for the inspirational decision to throw them into the bag of the car in the morning).
The next few ends saw the lead change hands until both teams were tied on 11 each, with Baileys taking the point on the next end, just missing out on the winning point, before finally closing the game out 13-11.
Huge congratulations to our 2020 National Mixed Doubles Champions, and, once again, our thanks to Caerleon RFC PC for hosting the event in a safe and sporting way.
Next-up is the National Precision Shooting for Women & Men, currently scheduled for November 22nd – venue still to be confirmed.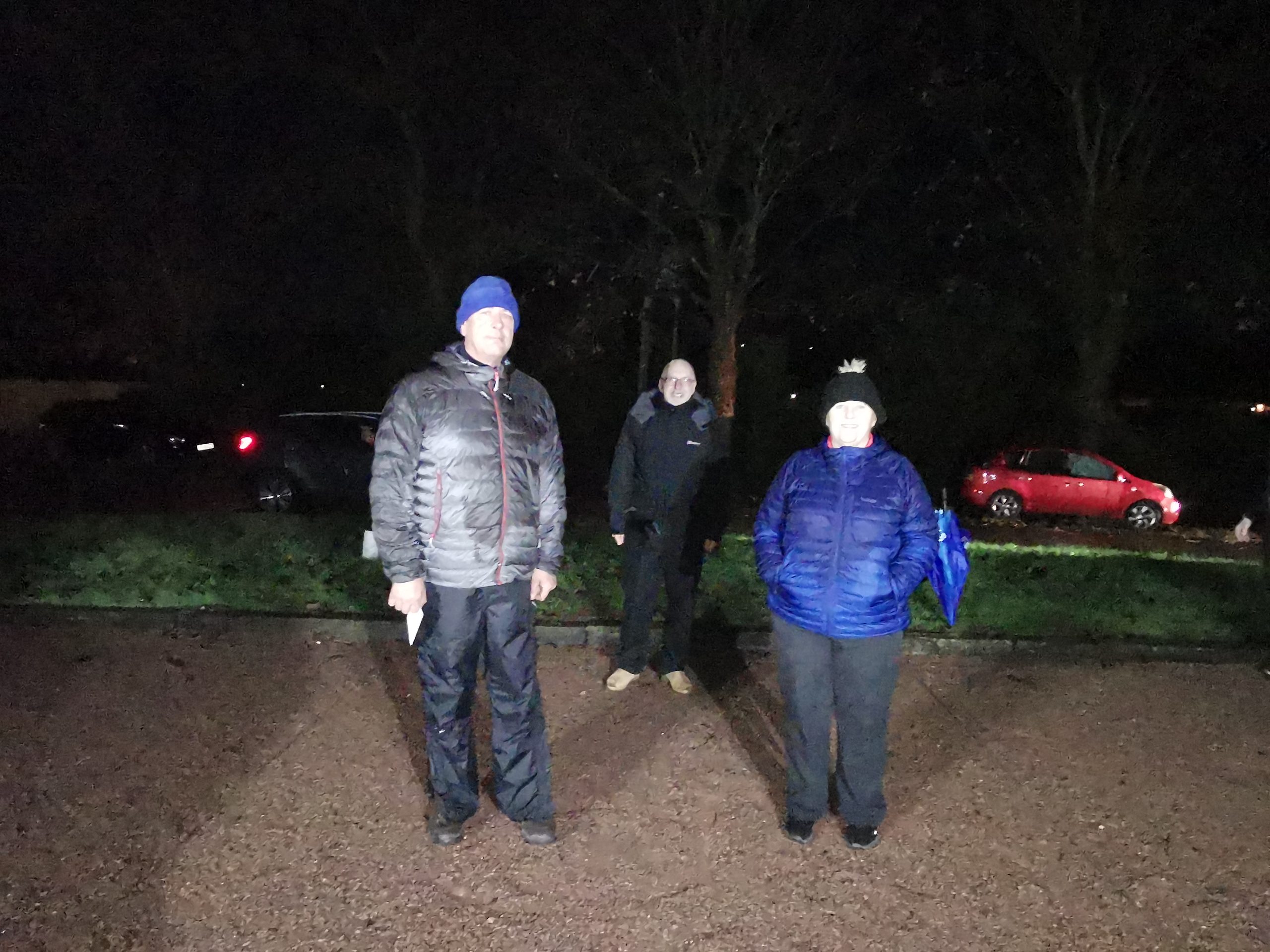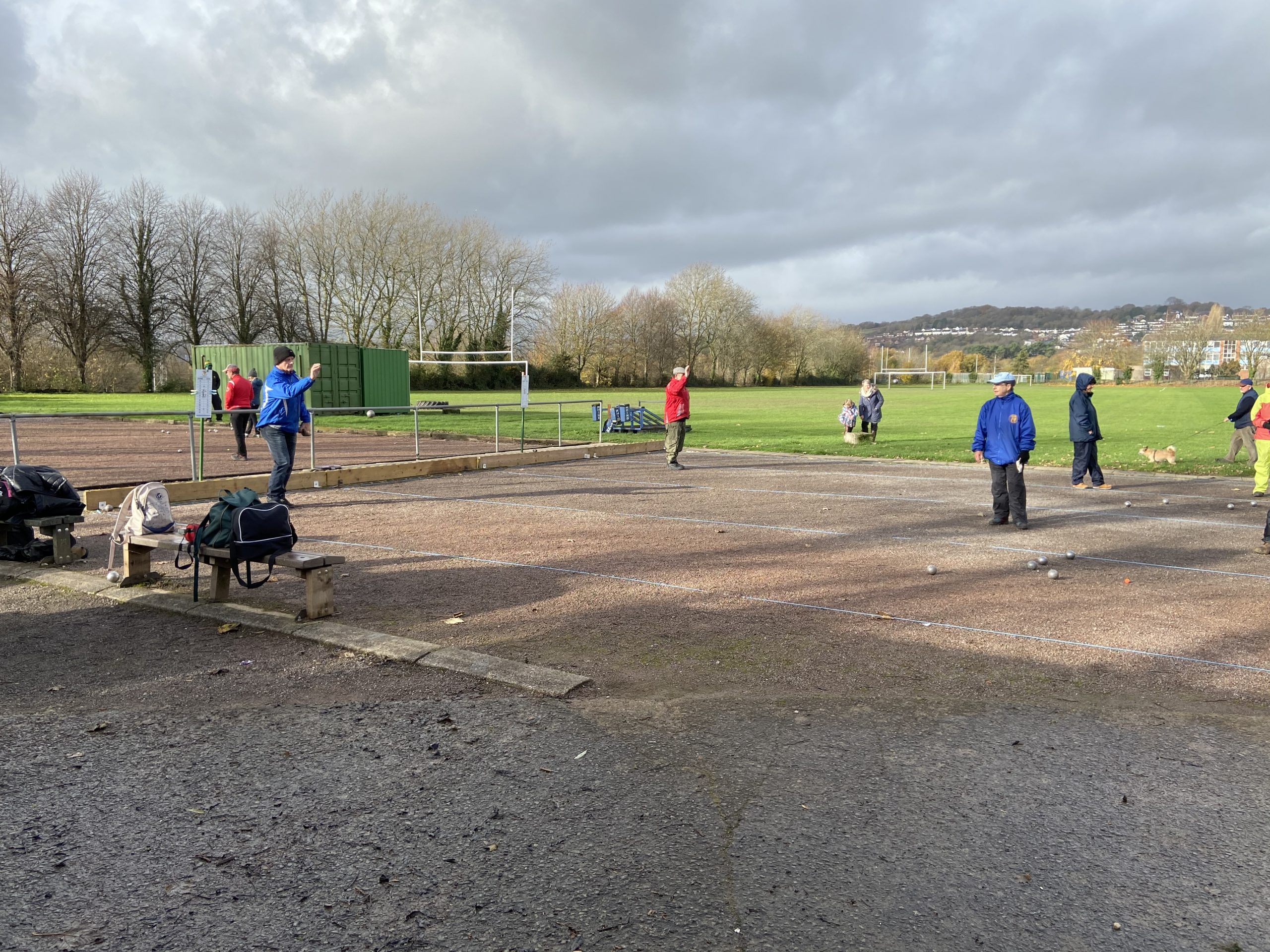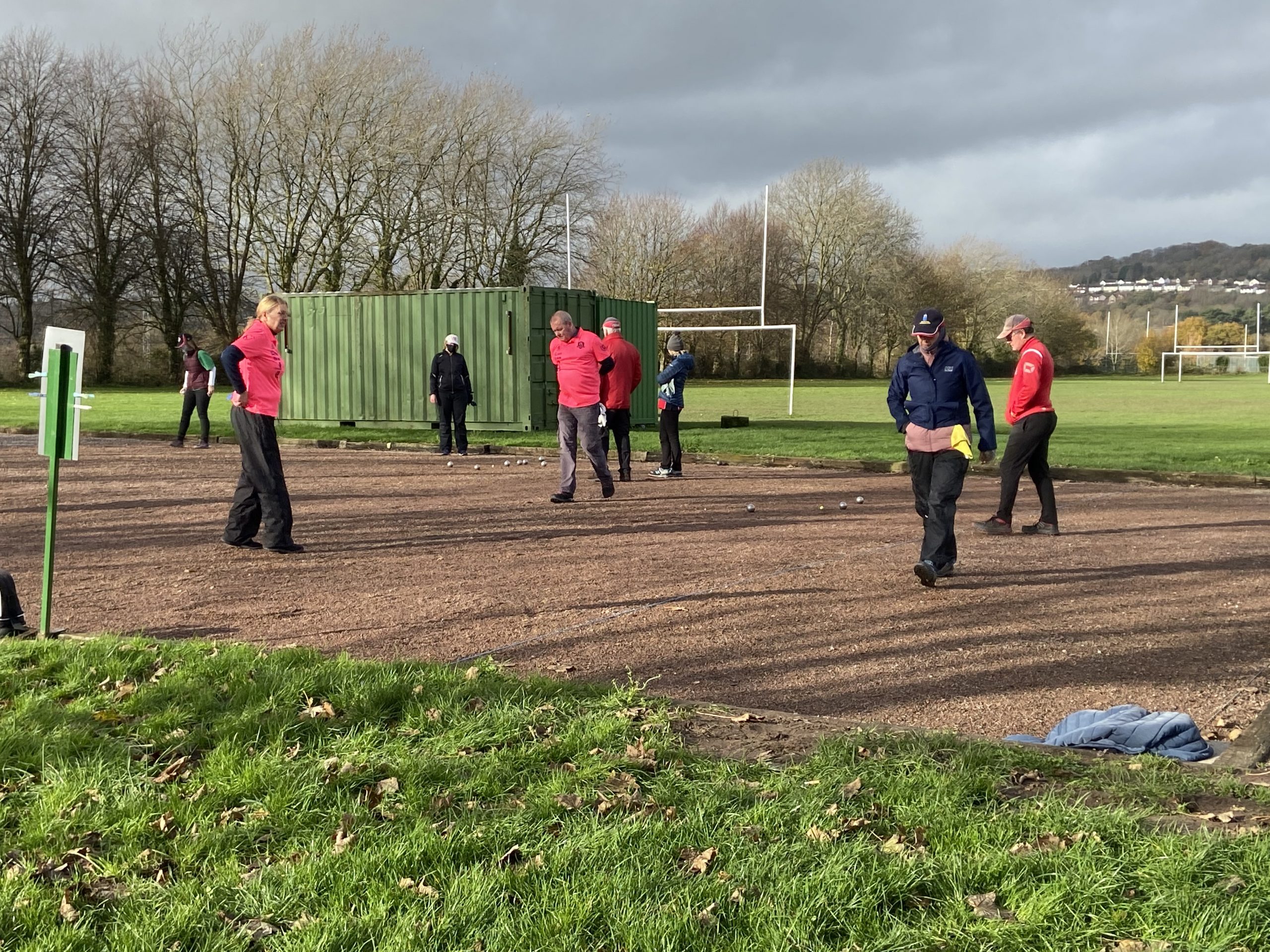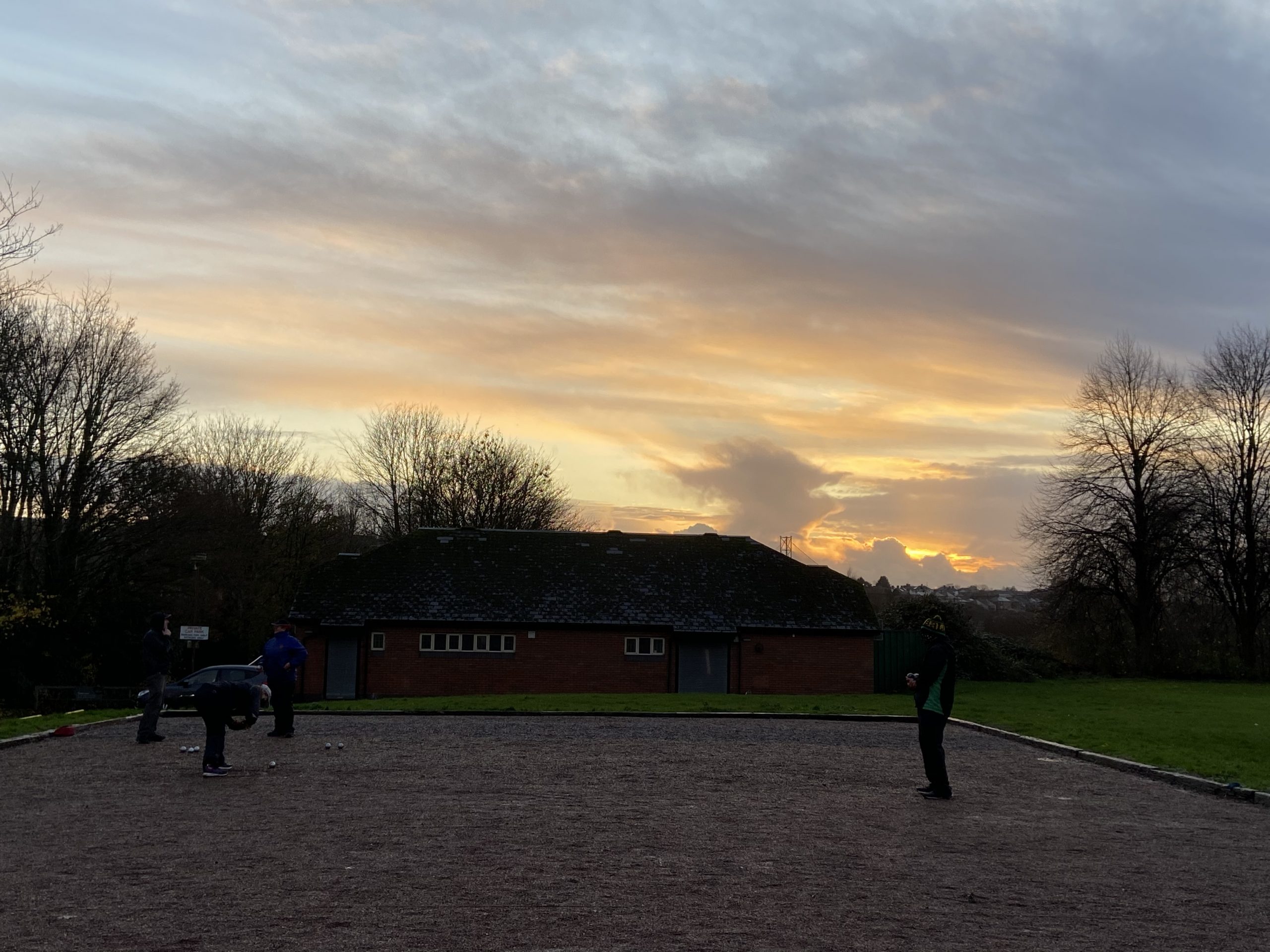 Bob Pugh
WPA National President