The 2024 Celtic Challenge Qualifier was recently held at the Caerleon RFC Petanque Club, hosts of the 2024 Celtic Challenge, the annual event between Ireland, Scotland and Wales.
Over two days, 19 teams from affiliated clubs and unaffiliated members fought to achieve one of the eight places available to represent Wales. A five-round Swiss Ladder system was used for each day's encounters. However, 19 entries resulted in a Bye in each of the five rounds for one of the poorest-performing teams.
Finally, the results of the two days of play were combined and sorted so that the Bye (13/7 win) would not significantly affect the ranking.
The final results of each day are listed below.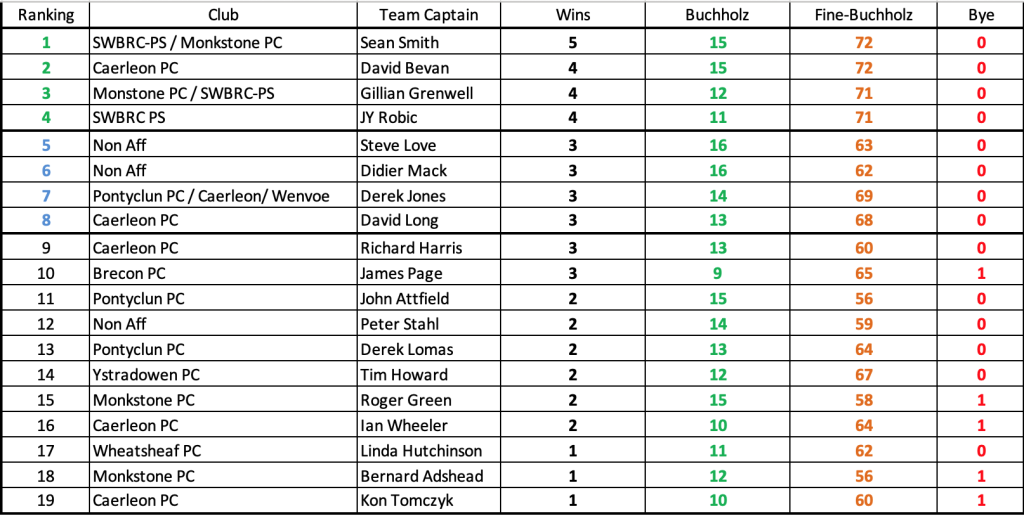 Saturday's Final Results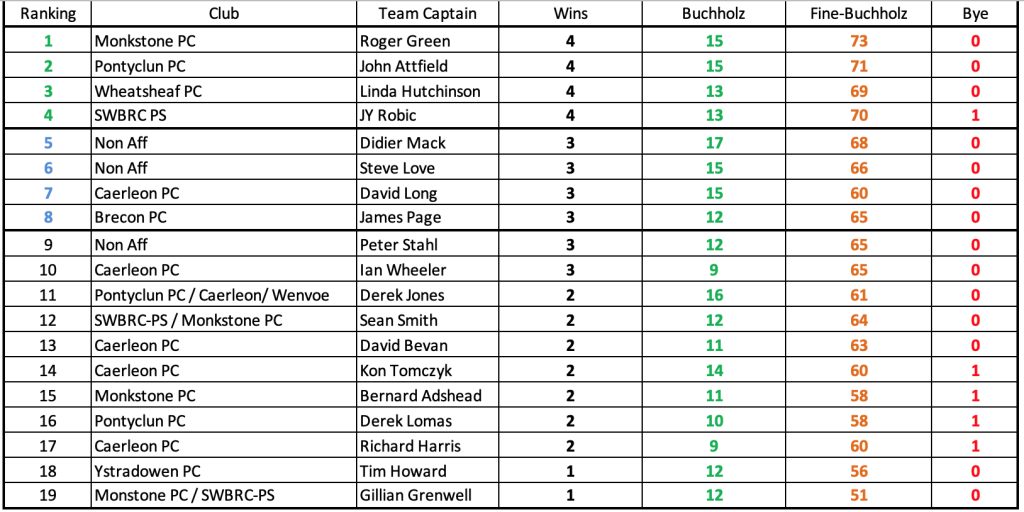 Sunday's Final Results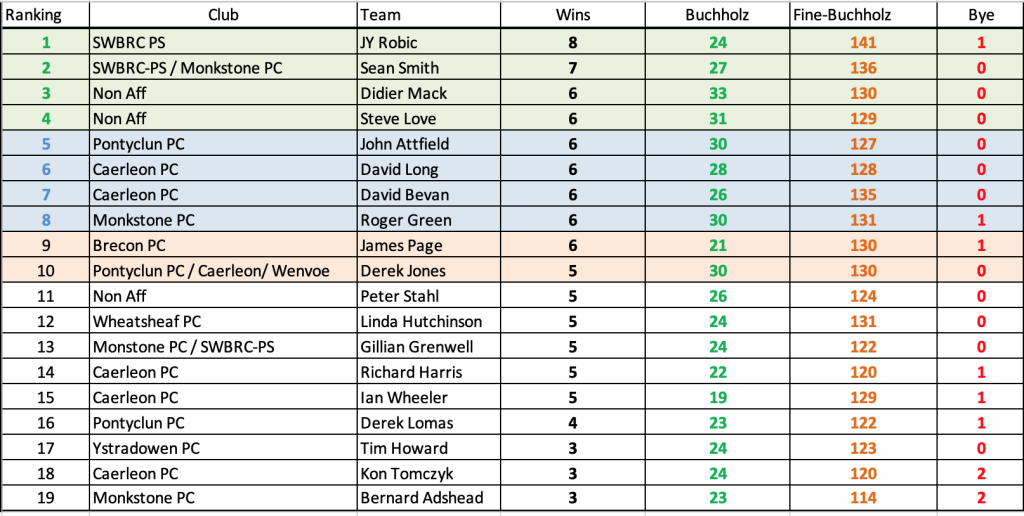 Combined Saturday & Sunday's Results 
The competition between teams this year to achieve one of the top places was fierce, with teams moving between the top spots with each completed round.
The WPA Executive would like to congratulate all the teams that took in the qualifier and especially the teams finishing in the top eight with many of their players who will be representing Wales for the first time.
| | | | | | |
| --- | --- | --- | --- | --- | --- |
| Wales A1 | Jean-Yves Robic | Julie Bailey | Ian Bailey | Kon Tomczyk | |
| Wales A2 | Sean Smith | Tony Smith | Len Field | | |
| Wales A3 | Didier Mack | Joe Williams | Alex Lacey | Alvarro Saget | |
| Wales A4 | Steve Love | Cai Jones | Matthew Shearman | Andrew Hemms | |
| Wales B1 | John Attfield | Lyn Babbage | Ian Stevenson | Marie Jones | |
| Wales B2 | David Long | Gareth Coombes | Andy Rios-Hall | Daveed Langeurand | |
| Wales B3 | David Bevan | Neil Wilkinson | Alan Evans | | |
| Wales B4 | Roger Green | Alex Skibinski | Harry Camfield | Francis Ryan | |
Reserve Teams:
| | | | |
| --- | --- | --- | --- |
| Jim Page | Tony Griffiths |  Jay Geldert | |
| Derek Jones | Stephen Snudden | Robert Pugh | Ken Aston |
Updated 23/10/2023