The competition to establish the Wales Squad for Petanque England's (PE) Challenge Cup between September 4th and 5th will take place at Caerleon RFC PC on Sunday 13th June.
The following teams have registered to take part:

Only four teams will qualify from the above list and will be required to attend the championship.
Wales are placed in Division 2 of the Challenge Cup and are drawn against the following PE Regions and Juniors.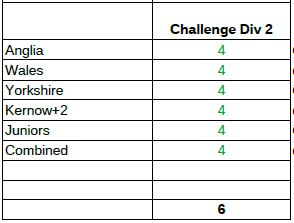 Venue: Caerleon RFC PC
Organiser: Tony Smith
Registration: 09h00 to 09h30
Start of Play: 10h00
Playing Format: To be confirmed. Base upon current entries it will be a Round Robin with timed games. The bye will not be counted.
Tony Smith
President