This week the Welsh Squad will travel to Santa Susanna, Barcelona, to represent Wales in the Petanque World Championships Triples between 19th and 21st November.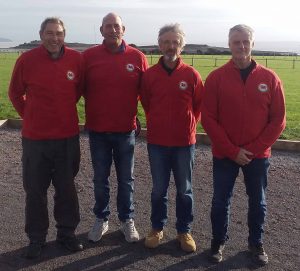 The Welsh Squad is:
Kon Tomczyk (Caerleon RFC PC), Ian Bailey (SWBRC), Roger Green (Monkstone PC) and Len Field (SWBRC).
Coach and Head of Delegation: Jean-Yves Robic.
We are sure our members, together with the Executive, wish the Squad the best of luck in their encounters with the best teams from around the world coming together in Spain.
The event is being televised live by LaLiga Sports TV and can be accessed online or by downloading their app to your smartphone.
Tony Smith
President