WPA ANNOUNCEMENT
---
Novel Coronavirus
(COVID-19)
UPDATE – 03/06/2020
---
I hope you and you families are staying safe and well.
The WPA Executive Committee has been closely monitoring the situation with regard to the official advice from the UK and Welsh Governments and NHS and NHS Wales.
The EC met on Monday 1st June and earlier today we attended the regular Welsh Sports Association (WSA) Business Continuity meeting.
Although the Welsh Government (WG) have still not yet given permission for sport to resume, we are working hard with the WSA and Sport Wales (SW) to do everything we can to get our sport included in the first tranche of sports allowed to resume.
As a result of this, we have updated and are publishing the guidelines that we sent in draft form to the Club Representatives yesterday, in readiness for us being allowed to resume playing. This will allow time for Clubs to make any necessary preparations in readiness for the resumption.
The following graphic provides a summary of the guidelines: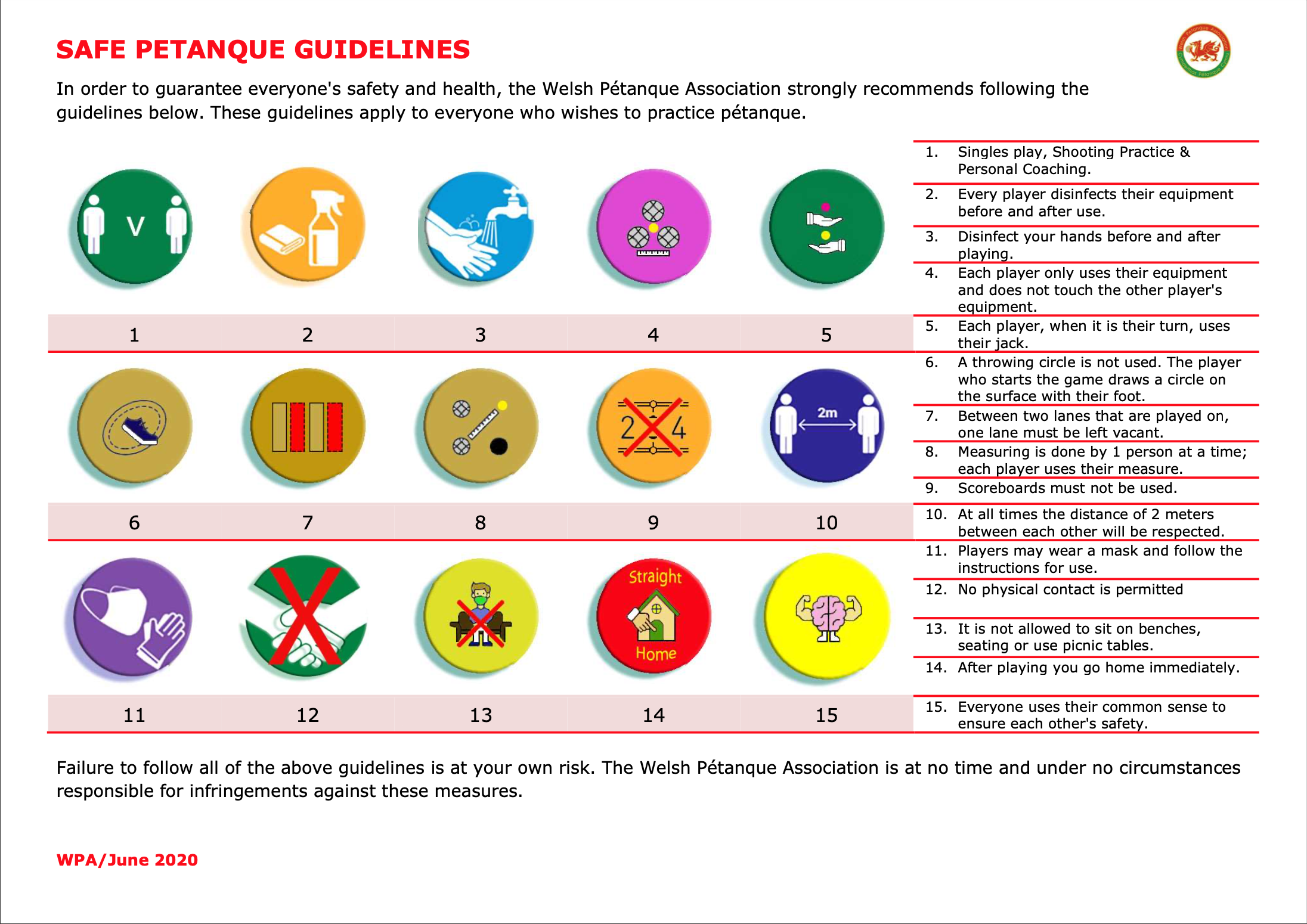 A copy can be downloaded here.
The latest Guidelines can be downloaded here.
The EC will continue to monitor the situation and will issue further updates as we have them.
In the meantime, we hope you and your families stay healthy.
REMEMBER:
#STAY LOCAL
#KEEP WALES SAFE
Robert Pugh
National President.